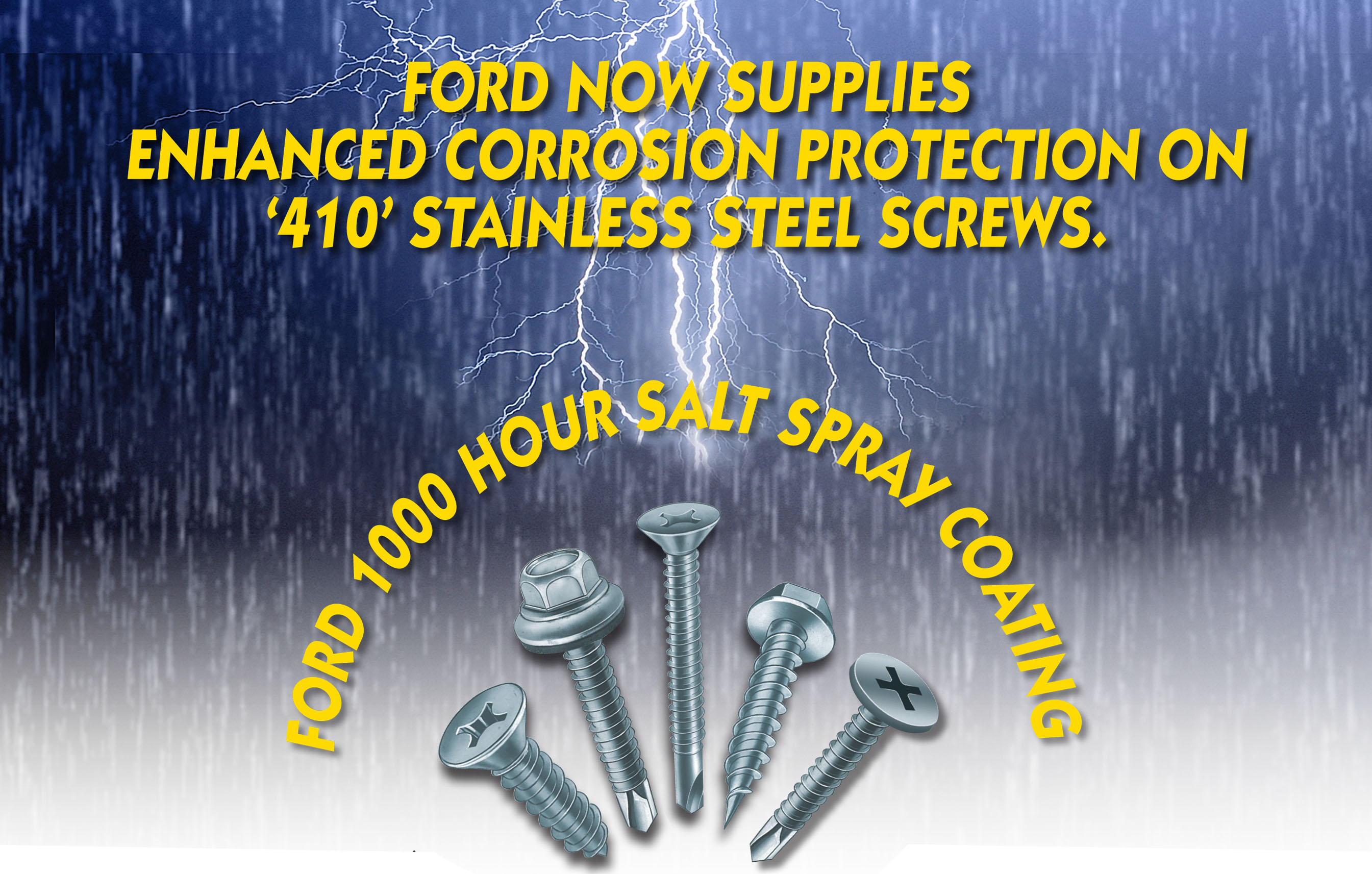 410 stainless steel screws
sheet metal • self-drillers • self-piercing
custom paint available
When it comes to corrosive protection problems, Ford is now available to provide the solution with additional protection on '410' stainless steel screws.
Introducing Ford 1000 Hour Coating on '410'. This is a coating process that is applied over our '410' screws and offers 1000 hours of superior salt spray protection for the most extreme applications.
This coating can be custom painted and applied on our selfdrilling, self-tapping and selfpiercing screws. Now you can turn to the strength of Ford's superior line of '410' stainless steel screws and have the ultimate corrosion protection with our stainless reputation for long lasting quality.
CALL FORD FOR 410: 1-800-272-3673